Product Description
Bold wall panels with a rustic look that you'll love

Thermory's Drift Series is characterized by wall panels with a gently worn appearance that gives the look of reclaimed wood without compromising on durability. Just like all of our materials, this wood is extremely stable and durable.
Take a step off the beaten path to create bold solutions with the aesthetics of reclaimed wood and guaranteed quality.
The colours you've been craving
The products in our Drift Series are available in gently worn, true-to-life colours that will give your surfaces a desirable weathered look. Choose between a mellow sandy hue and weathered grey tone. Drift's luxuriously wide boards and rustic, chic colours are suitable for both indoor and outdoor use.
Drift wall panels don't require any additional maintenance painting as the finish wears off over time to blend in with the wood's natural grey colour.
Colours: Black Pearl, Sandy Pearl, Platinum, Smoked Brandy
Genuine reclaimed wood, or Drift's risk-free rustic chic?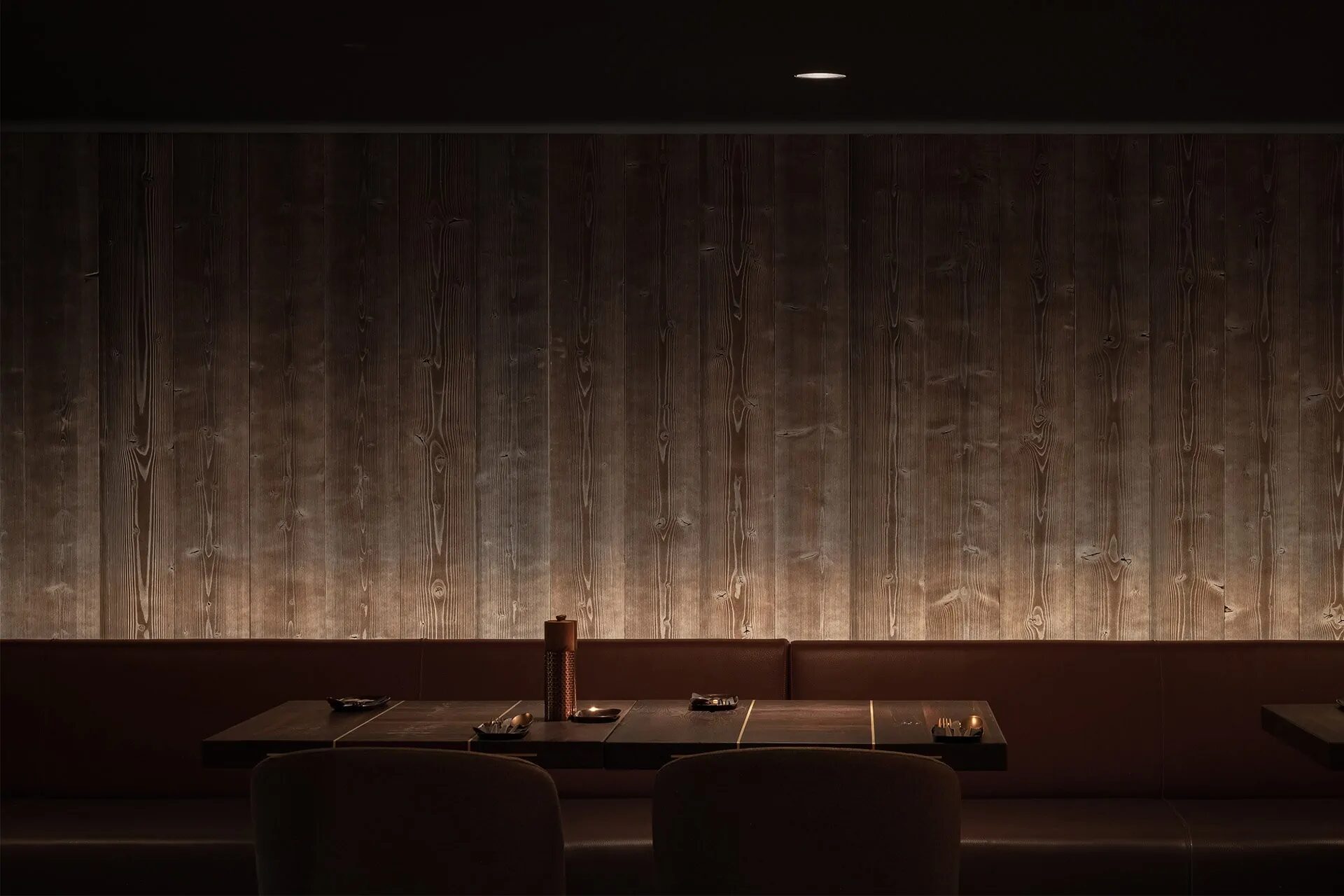 Reclaimed wood may look beautiful, but it's riddled with risks and unknowns like insect droppings, insecticides, lead, adhesives and stray nails. Drift offers the stability and durability that Thermory is known for without any harmful chemicals or other potential issues. In fact, Drift comes with a rot resistance rating of 25+ years!
There's no need to wait years for the natural weathered look of reclaimed wood, as Drift gives a stylish rustic appearance straight away.
With Thermory, durability and stability come as standard
Like all of our thermally modified materials, Drift Series cladding is treated with just heat and steam. The consistently exceptional quality of our products is guaranteed thanks to our highly experienced wood specialists. While recycled wood presents all kinds of risks, Thermory Drift gives you total peace of mind. In addition, Drift uses thermally modified spruce to create a stunning product with a 25+ year rot-resistance rating.