Rustic World Timbers is Melbourne's new and recycled timber supplier.
We sell, supply, create and build custom build timber flooring, posts, beams and more.
Step into a world where each piece of timber tells a story, where the warmth and character of wood find new life in the hands of our dedicated craftsmen. We invite you to explore our handcrafted creations, meticulously designed to bring the beauty of the outdoors into your everyday life.
At Rustic World, we believe in the magic of sustainably sourced, FSC-certified timber. Our commitment to quality and the environment is at the heart of everything we do. We take pride in offering you a diverse range of products, from the sturdy foundations of construction to the intricate details of custom benchtops and tables.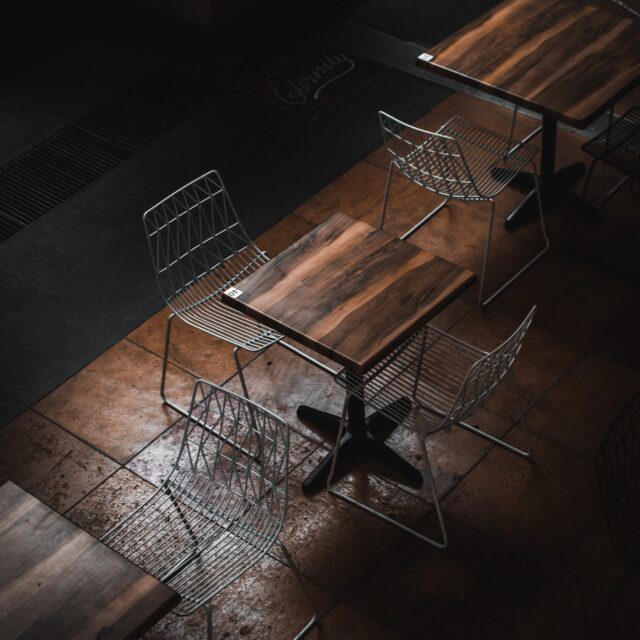 We specialise in 3D Wallboards, offering an exciting range of textured wall panels for use in both residential and commercial projects.
We provide superior solutions that will outpace your expectations towards new flooring solutions using reclaimed and recycled timber.
We offer a wide range of sleeper posts as well as new, reclaimed and recycled timber posts available for you to choose from.
Charred Timber Cladding, also known as Shou sugi ban or yakisugi, is a traditional Japanese wood charring technique that allows for a rustic, burnt timber look through lightly torching the exterior of wooden planks.
Shou sugi ban is beautiful, but can also be problematic. Only the charred surface of the wood gains additional rot and moisture resistance, leaving the rest of the board vulnerable. Our Ignite wallboards are thermally modified, and each grain is altered to maximize moisture resistance, resulting in durability to the core.
Rustic World Timbers are now stocking Ignite by Thermory, internal and external wall cladding and wallboards.
Excellent
4.9
★
★
★
★
★
Based on 34 reviews from
review us on
Justin
★★★★★
I was recommended to Rustic world Timber and couldn't have been happier with my decision to purchase 400sqm of 32mm spotted gum for my decking through Dave .He was super helpful and definitely knows his products .The timber was 1st class straight a sized to perfection.If you're looking for timber that's hard to find dave will have it or will be able to source it .Thanks again for all your help on my project Dave .RegardsJustin
Andrew Walker
★★★★★
We were looking for spotted gum flooring for our extension and Dave from Rustic World Timber had exactly what we wanted at a competitive price. The flooring was well machined and laid with very little wastage from bowed or twisted boards. Dave was easy to deal with and gave straight advice.
Maximilian Fuhrer
★★★★★
Dave at rustic world Timbers has been a great wealth of knowledge. I usually give him some minor details for the job I'm doing with very loose parameters and within a few exchanges we have sorted exactly what I'm after. Quick, reliable and for a fair price. Highly recommend!!
Ken Lowe
★★★★★
Loved my experience with Dave from Rustic Timbers. We chose some serious boards for our custom deck and love them. Reasonably priced, informative and didn't feel pressured or rushed. Thanks!
Heather Katsikapis
★★★★★
Dave is incredible - turned our salvaged wood from a run down family wool-shed into this amazing rustic barn door. Great communication and reasonable price. He is definitely passionate about preserving history.
Kate Belcher
★★★★★
Cannot recommend Rustic World Timbers highly enough, from the service to the actual product, we couldn't be more thrilled. We purchased approximately 90sqM of flooring and it is unbelievably beautiful and with very competitive pricing. Support small business & you won't be disappointed!!
Helen
★★★★★
We commissioned 2 messmate kitchen benchtops from Rustic World Timbers.1@ 1000mm x 700mm. The 2nd @ 3600mmx 760mm. We had very specific requests with regards to the sizing of the longest. All 4 edges were slightly different in length, and one edge needed to be narrower than the other 3! We also had a special request with the way Dave matched the colours of the timbers.We are absolutely delighted with the finished benchtops. They were made on time and very reasonably priced. They are beautiful and they fit perfectly.Dave was a pleasure to deal with. He is knowledgeable, helpful and a true craftsman. The whole experience was stress free and couldn't have been easierI have no hesitation in highly recommending Rustic World Timbers and would rate them higher if there were more stars available!
andrew hands
★★★★★
Thank you David for your interaction with our client. You sourced and delivered a quality product above all expectations. We look forward to working with you on our next project.
Tim Craker
★★★★★
Big shout out to Rustic world timbers! I've used their products for multiple projects, price, quality, and service is best in the business. Thanks Dave!
Neil Bowen
★★★★★
Eltham Mens Shed are absolutely delighted with the quality of both Timbers and courtesy provided by David during our last transaction.His quality of workmanship and finishes are exceptionally good and have no issues in recommending Rustic World Timbers for their next natural projectNeil BowenEMS
Glenn Ford
★★★★★
WE used Rustic World Timber when renovating our home in Eltham in 2021. Dave has great product, a superb yard and workshop and if you book some time to visit is very accomodating and knowledgeable. Our finished product is indeed rustic, on time and on budget. Highly recommend Dave and his business.
Timber Supplies in Melbourne, sustainably and ethically sourced coupled with the best pricing.
We supply ethically sourced, kiln-dried hardwood timber flooring, decking, cladding, seasoned F14 structural construction posts and beams and custom timber benchtops to Melbourne residential and commercial clients who have a love for timber.